From the Subscription & billing settings, you can manage your Subscription and Billing information, view Purchase history/download invoices and change the billing Contact information.
To access the Subscription & billing settings:
1. Go to your 'Account Settings'.
2. And Navigate to the 'Workspace Subscription & billing' page.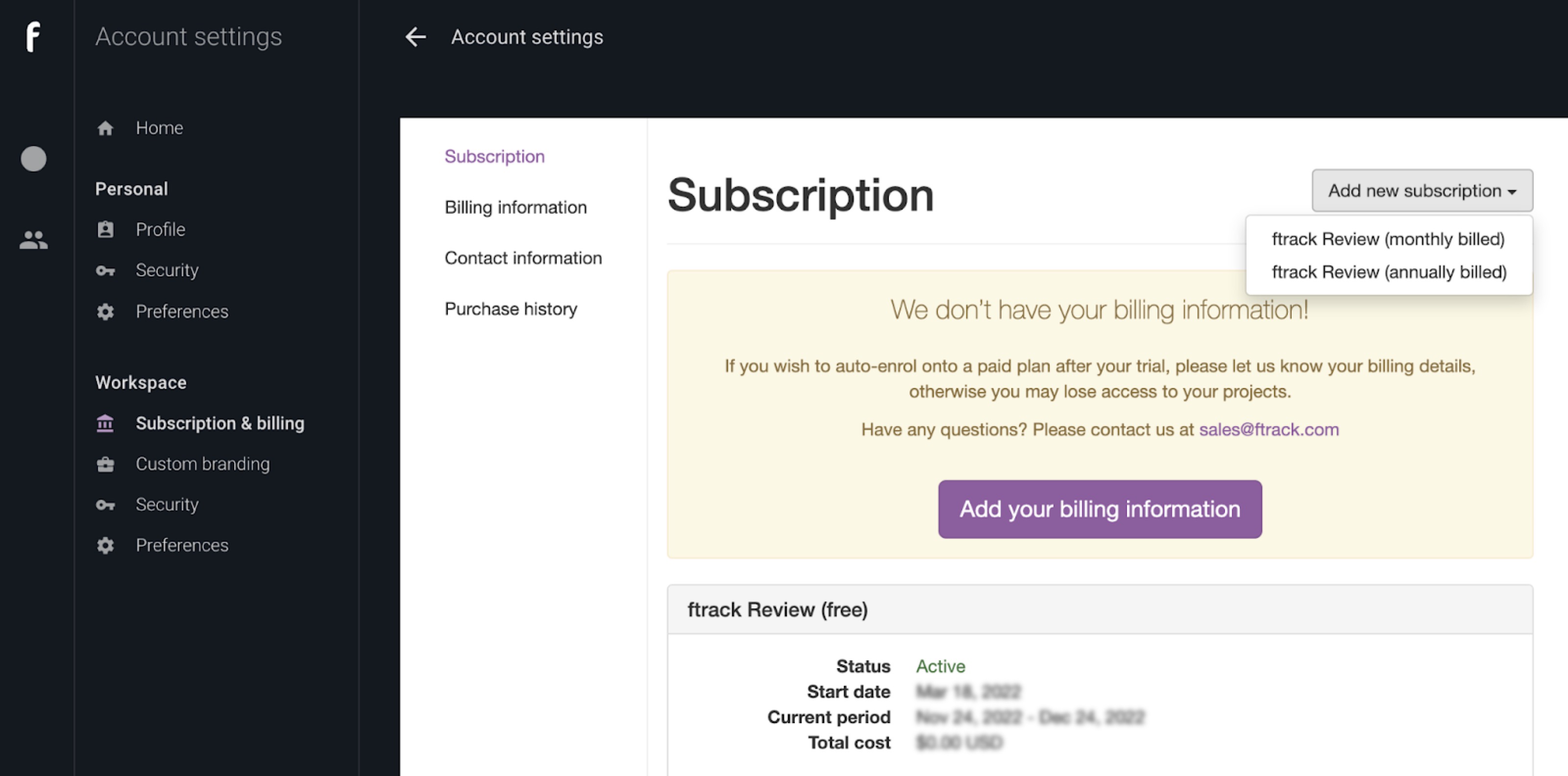 The settings are organized into separate subsections, and you can access them via the menu options:
Subscription
From the Subscription page, you can view and manage your ftrack Review subscriptions.
Adding a new subscription
To add a new subscription to your account, click the 'Add new subscription' button in the upper-right corner of the Subscription interface and use the drop-down menu to choose the subscription you prefer (monthly or annual).

From the Billing information page, you can update your saved payment method and billing address.
Fill in the required billing information and click 'Update' to save.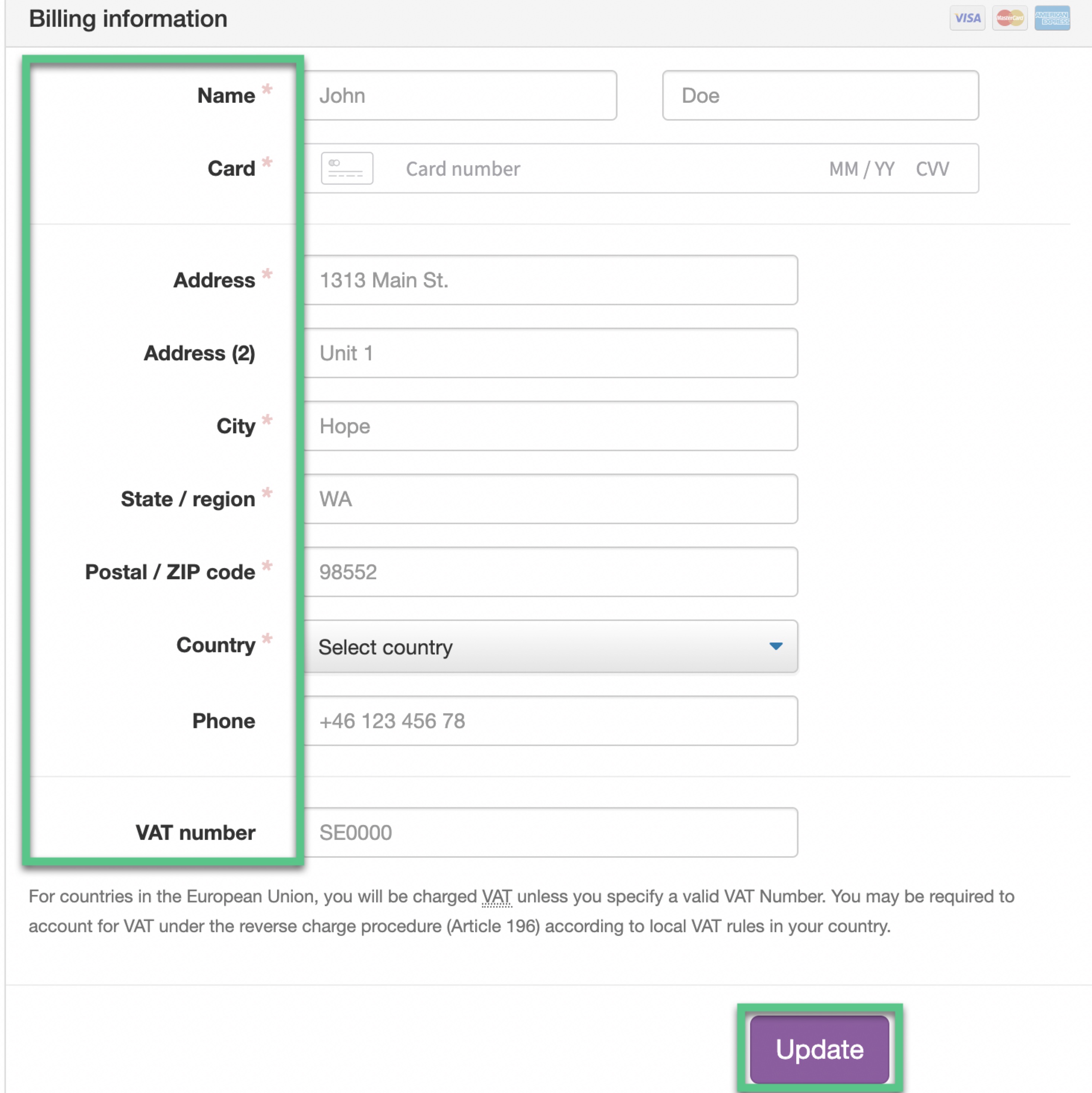 Please note:
For security reasons, the card number of a payment method is never shown and must be provided each time when the billing information is updated. The type and last four digits of a saved card will be shown to the right of the Card number field.
Contact information
Under Contact information, you can update who is the account owner.
The account owner will receive information related to the account and billing via email.
To update, type in the Name, Email, Confirm email, and click the 'Save changes' button to confirm.
Purchase history
From Purchase history, you can see all your past invoices with the option to download them as PDF files.
To download an invoice, go to the Download column and click the purple 'PDF icon'.